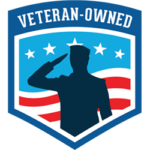 Your Veteran Southeast Texas Home Inspector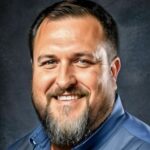 From the Ground Up is dedicated to providing complete professional inspection services to the Southeast Texas Area.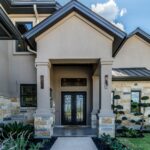 We service all of Southeast Texas and surrounding areas providing professional residential and commercial inspections with computer-generated color picture reports.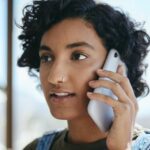 Protecting Your Investment Since 2004
Needing an inspection? Contact us for all of your inspection needs. We are Locally Owned & Operated since 2004.
Thorough Home Inspections Tailored to You
At From the Ground Up Professional Real Estate Inspections, we are committed to delivering high-quality and reliable inspection services to all of Southeast Texas and surrounding areas.
We understand that each client is unique, and so are their needs. Our commitment to personalized service means that we take the time to understand your concerns, tailoring our inspections to address your specific requirements. No detail is too small, as we believe in providing a comprehensive assessment of your property.
The Home Inspection Process
We invite you to walk along with us while we conduct a thorough inspection of your property.
Once we've compiled our notes, we will send you and your agent a detailed report annotating what we found.
We provide follow-up support to ensure you are fully equipped for the next steps in your process.
From The Ground Up Approach
In our approach to professional real estate inspections, we prioritize thoroughness, education, and customer satisfaction.
Here are some key points about our approach:
Comprehensive Inspections
We conduct thorough inspections of both residential and commercial properties in Southeast Texas. Our inspections cover all aspects of the property, ensuring that potential buyers and sellers have a complete understanding of its condition.
Detailed Inspection Reports
After every inspection, we provide clients with a detailed report that highlights the findings and includes photographs. This report serves as a valuable resource for making informed decisions about the property.
We understand that purchasing or selling a property is a significant investment. Our goal is to provide clients with peace of mind by conducting meticulous inspections and addressing any concerns or issues that may arise.
From the Ground Up Professional Inspections is proud to be a member of the Better Business Bureau with an A+ rating. Additionally, we have been recognized as the Best Home Inspection Company in the area by the Beaumont Enterprise Readers Choice Award. We were also recognized by the Local Board of Realtors as The Affiliate of the Year.
Since our establishment in 2004, we have completed thousands of residential and commercial inspections. This experience, coupled with our credentials and licenses, ensures that we are equipped to handle any inspection needs.
Responsive Customer Service
Our professional staff is available to answer phone calls from 8 am to 5 pm, Monday to Friday. We prioritize scheduling appointments promptly and efficiently, providing excellent customer service throughout the entire process.
Frequently Asked Questions
Buying or selling a home can be a stressful experience, but we're here to ensure you know what to expect during your home inspection.